Tao Downtown
92 9th Ave, New York, NY 10011, USA
WHATSAPP US
For Bookings, Prices and more Infos

Book Your VIP Table
Contact your 24/7 Global Nightlife Concierge for last minute booking and further questions.
Tao Downtown New York Bottle Service and VIP Table Booking
Tucked away in the grandeur of the famous Tao Restaurant, the Tao Downtown New York is one of the most sought-after clubbing destinations in the city. Quite separate from the main restaurant, the massive 2500 sq foot drinks-only nightclub & lounge area maintains its low profile by opening to the high-end VIP guests & celebrities for wee-hours & late-nights cocktails, dancing, and endless music. The subterranean nightclub located in the heart of the city is aimed at imparting the look & overall feel as if it has been in the city for years and only unearthed recently to reveal the impressive artifacts and attractive architecture within. Upon arrival, you can immediately encounter the beautiful corridor with intricate murals and designing all over. Ensure that you are a part of this glorious clubbing experience by reaching out to us now!
Tao Downtown Club New York Information
What is the address for Tao Downtown New York?
The Tao Downtown NYC is located at 92-9th Street, between the 8th & 9th Street in the trendy
meatpacking district of Manhattan
. Resembling the clubs nearby, the Tao Downtown is characterized by the huge Buddha centerpiece along with the high-end trendy crowd.
What is the entry fee for Tao Downtown?
The exclusive Tao Downtown in the New York City has the entry pricing structure that has been tailored to match. Expect paying around $20 for entry and most of the cocktails available here. Prices might be subject to change on a periodic basis. For the exact entry fee details, reach out to us now!
How can I get on the guestlist for Tao Downtown?
You can expect all different types of crowd at the Tao Downtown –right from the high-end VIPs to celebrities, the casual local crowd, and so more. Be a part of the impressive guestlist of the Tao Downtown by reaching out to us now at WhatsApp.
What is the price for a VIP table at Tao Downtown New York?
Depending on the type of table that you would like to book for yourself, the Tao Downtown New York table booking prices might start from $200 for around 1-2 guests to as much as $3500 for around 1-12 guests. For making instant, advance table bookings, reach out to us now at WhatsApp or social media platforms including Facebook, Instagram, and Twitter.
What is the dress code for Tao Downtown?
When you are heading towards Tao Downtown nightclub in NYC, dress to impress! Smart, elegant attire is preferred with allowances made only for unique, designer denim as an exception at one of the
best night clubs in New York
!
Opening Times
| a | b |
| --- | --- |
| Sunday | 05:00 PM To 12:00 AM |
| Monday | 05:00 PM To 12:00 AM |
| Tuesday | 05:00 PM To 12:00 AM |
| Wednesday | 05:00 PM To 12:00 AM |
| Thursday | 05:00 PM To 02:00 AM |
| Friday | 05:00 PM To 02:00 AM |
| Saturday | 05:00 PM To 02:00 AM |
Floor plan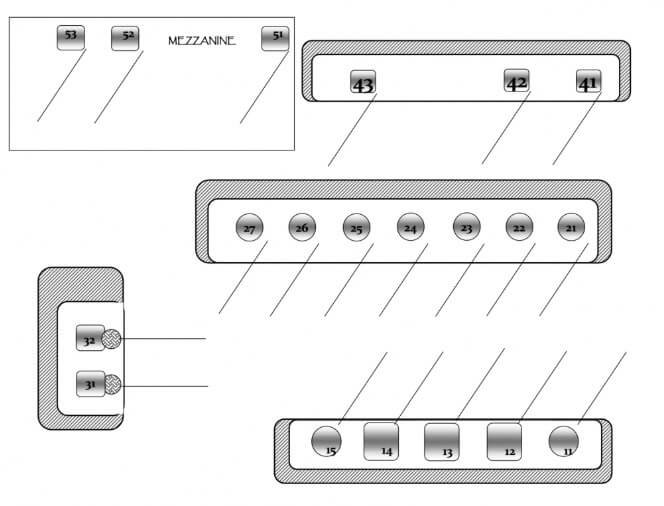 Please get in touch with our nightlife concierge on whatsapp to receive latest table floor plan.
William
29.02.2020
Tao is amazing. The interios is so nice, the service is remarkable, had the best night ever. Will be def coming back
Wilbert
29.02.2020
A great experience. Lovely welcoming staff and great music, a touch expensive but overall an incredible night.
WHATSAPP US
For Bookings, Prices and more Infos
Contact Us
For more information please contact us directly
Other Clubs You May Like
Best party hotspots in New York
Sun,Mon,Tue,Wed,Thu,Fri,Sat
No Clubs Found
See All Clubs