Most Popular Clubs In Miami
All the best clubs at one glance.
Parties On 28th November, 2021
The best weekly parties in Miami
---
Wish to unwind yourself in the amazing Miami nightlife scene? We, at Club Bookers Miami, ensure that you have the best clubbing experience as we aim at taking away the hassle of planning a perfect Miami getaway for you. Right from witnessing the world-famous international DJs to enjoying cocktails all through the night –the Miami nightclubs evoke a sense of the best nightlife scene that you must experience at least once in life. At Club Bookers Miami, we help by making your table reservations a snap with no hassles involved. Our professional team is concerned with handling all the legwork as you get to enjoy in the most intense clubbing experience you could ever get in life. You can hire our private nightlife concierge services right now and we will book your VIP table at best night clubs in Miami like Heart Nightclubs, E11even, Komodo, Doheny Room, Nikki Beach, Studio 23 and many others!
Be it day or night, we allow you to get access to some of the finest nightclubs & bars in Miami. Our professional guide can help you narrow down your search effectively as you get to spend some quality time at some of the most exclusive nightclubs in Miami. At Club Bookers Miami, you can come across the comprehensive list of the top 10 nightclubs in Miami for your endless entertainment.
Do not miss out the opportunity to be a part of the mad crowd at the best Miami nightclubs including Cameo, Studio 23, the Doheny Room, Mr. Jones, Club Fifty, Mokai, and so more. Whether you wish to attend a special birthday party or a corporate event, exciting cocktail parties, DJ nights, hen's parties, and so more –you can have access to the best-in-class Miami nightclubs that leave you in a dazzle. Our 24/7 concierge service allows you to seamlessly enjoy partying & clubbing all night long in the club or bar of your choice in Miami. Right from the club's dress code to the entry fee, guestlist, club table booking Miami services, address, working hours, and others –you can get all vital information from us.
We are just a few clicks away! Reach out to us now on WhatsApp or our call services! We are also available on social media channels including Facebook, Twitter, and Instagram. Do not miss out the chance to be a part of the grandeur at the finest nightclubs in Miami! Contact us right away and we will make sure that you get the best VIP table in the club of your choice. Have a great clubbing experience!
Birthday or Special Event coming up?
Get in touch with your VIP Nightlife Concierge and plan your party now!
More Info
?>
Thank you for your booking request!
One of our Nightlife Concierges will contact you shortly. To speed up the process please contact us directly on:
+1 347 759-6146
We will provide further details about minimum spend per table, dress code and arrival time.
Also make sure to follow us on social media:
CitypageID:-2660vipcount:-4
Need more VIP services?
Contact us now for: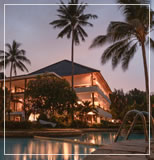 Villas Rentals
Sports Cars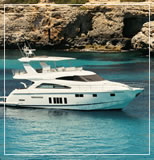 Yachts & Boats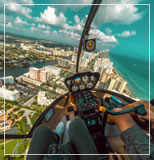 Vip Events & Activities