Nightingale Plaza
643 N La Cienega Blvd, Los Angeles, CA 90069, USA
WHATSAPP US
For Bookings, Prices and more Infos

Book Your VIP Table
Contact your 24/7 Global Nightlife Concierge for last minute booking and further questions.
Nightingale Plaza Los Angeles Bottle Service and VIP Table Booking
If you are looking forward to spend cash on some amazing bottle service & enjoy an intense clubbing experience in the modern setup of a European courtyard with beautiful LED lights & massive mirrors all over –the Nightingale Plaza Los Angeles is a perfect destination for you! Nightingale Plaza offers a great appeal to the typical party scene with a massive main room along with a dance floor, elevated DJ boot, and exclusive VIP tables making this club every party-lover's dream.
Once you are done with the "high-energy" dancing on the Nightingale Plaza club's main dance floor, you can relax along the adjoining lounges to catch some fun on the foliage-adorned patio. Grab your friends & head to the Nightingale Plaza in Los Angeles for an amazing VIP clubbing experience. The Nightingale Plaza club in Los Angeles is the Hollywood's most fashionably & famous party location set up in a jet style. Ensure that you are dressed in the best possible clubbing attire for experiencing the VIP treatment.
Nightingale Plaza Club Los Angeles Information
What is the address for Nightingale Plaza?
The Nightingale Plaza club is located at 643 N LA Cienega Blvd, Los Angeles CA.
What is the entry fee for Nightingale Plaza?
There is no specific admission charge into the Nightingale Plaza. The guys can entry into the club by availing the special bottle services of the club. For the ladies admission, the entry is at the discretion of the doorman of the club.
How can I get on the guestlist of Nightingale Plaza?
Wait no more and become a part of the elite guestlist at the Nightingale Plaza now! Reach out to us on WhatsApp with just few simple clicks. We are also available on call services to help you out. Moreover, our 24/7 concierge services can let you enjoy your clubbing night with no waiting at the door!
How to book a table at Nightingale Plaza?
For ensuring yourself an everlasting clubbing night at the Nightingale Plaza, make sure that you avail our pre-table booking services. We assure the best & the most VIP table booking services for you seamlessly. Reach out to us now on WhatsApp or through call services!
What is the dress code for Nightingale Plaza?
Dress to impress! When you are headed to one of the most happening nightclubs in Los Angeles, you must be dressed appropriately to get entry into the club. Avoid wearing casual or sportswear at one of the
best night clubs in Los Angeles
!
Opening Times
| a | b |
| --- | --- |
| Sunday | 11:00 PM To 02:00 AM |
| Monday | Closed |
| Tuesday | Closed |
| Wednesday | 10:00 PM To 02:00 AM |
| Thursday | Closed |
| Friday | Closed |
| Saturday | 10:00 PM To 02:00 AM |
Floor plan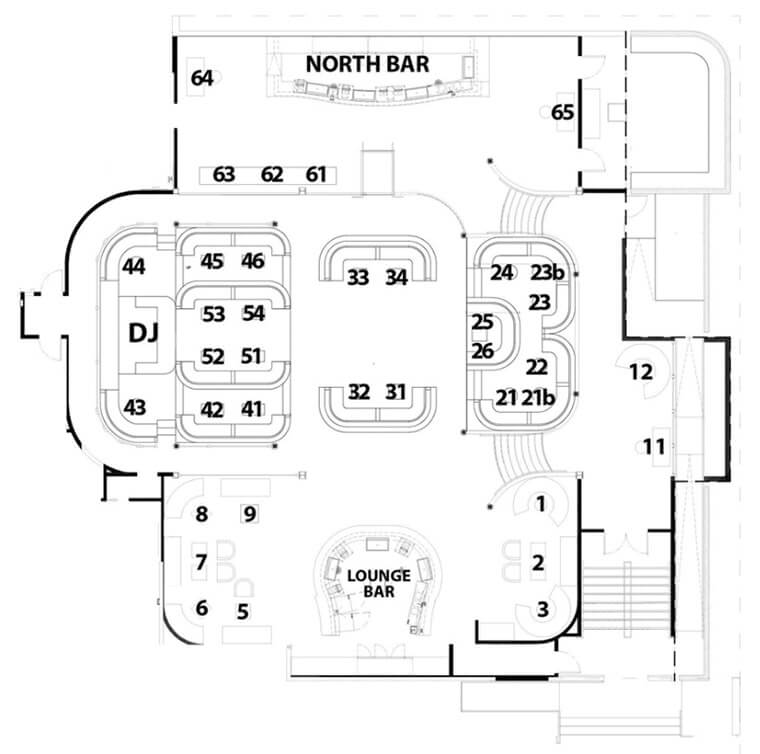 Please get in touch with our nightlife concierge on whatsapp to receive latest table floor plan.
Olly
28.02.2020
Really nice club and nice crowd. But you have to go VIP if you want a place to sit.
Silke
28.02.2020
Nightingale had a great atmosphere. A very luxurious venue so suggest you go for bottle service. Thank you to the staff for the amazing service we received. Will def be coming back
WHATSAPP US
For Bookings, Prices and more Infos
Contact Us
For more information please contact us directly
Other Clubs You May Like
Best party hotspots in Los Angeles
Top 40, Hip Hop, Mix of EDM
Mix of nu-disco, deep house, indie
No Clubs Found
See All Clubs