Couture Hollywood
1640 N Cahuenga Blvd. Los Angeles, CA 90028, USA
WHATSAPP US
For Bookings, Prices and more Infos

Book Your VIP Table
Contact your 24/7 Global Nightlife Concierge for last minute booking and further questions.
Couture Hollywood Los Angeles Bottle Service and VIP Table Booking
Couture Hollywood strives to infuse haute couture, hot and trending music, with fancy celebrities in this chic and famous club. Sitting at the intersection of North Cahuenga and Hollywood, Couture Hollywood Los Angeles is a fancy, eye-candy bar with interiors illuminated by soft lighting, display cases, showcase chic silk scarves, Swiss watches, and expensive sunglasses and a catwalk where you can have chance encounters with models and designers. Open 4 days in a week from 10 PM - 2 AM, Couture Hollywood plays an interesting mix of music to spice up the night including Hip Hop, Electronic Dance Music or EDM, and Top 40. They feature Reggae on Tuesday nights, House and Electronic music on Wednesdays, Latin Music on Fridays, and Hip Hop music on Saturdays.
Couture Hollywood Club Los Angeles Information
What is the address for Couture Hollywood?
You can visit Couture Hollywood at 1640 N Cahuenga Blvd. Los Angeles, CA 90028
What is the entry fee for Couture Hollywood?
General admission at Couture Hollywood for ladies starts at $ 20. The same amount is required for the gentlemen on regular nights but this may vary during special events and holidays.
How can I get on the guestlist of Couture Hollywood?
Couture Hollywood Los Angeles has a guestlist on certain nights of the week for both girls and guys. If you want to be on the club's free guestlist, be there before 11 PM so it's best to sign up with Club Bookers and come in ahead of time.
How to book a VIP table at Couture Hollywood?
The waiting time at Couture Hollywood ranges from 15 up to 30 minutes so if you don't like to wait and want to enjoy your night instead, you should make a reservation at Club Bookers. Couture Hollywood Los Angeles offers a special bottle service deal where you only pay $ 500 inclusive of two bottles.
What is the dress code for Couture Hollywood?
The dress code in Couture Hollywood is upscale/trendy casual which means collared shirt, jeans, and dress shoes for men while cocktail dresses and heels for women. Do not wear clothes, shoes, or accessories that are sports related such as jersey uniforms, track suits, jackets, gym sneakers, and hats when visiting one of the
best night clubs in Los Angeles
. You may get more leeway if you are getting bottle service.
Opening Times
| a | b |
| --- | --- |
| Sunday | Closed |
| Monday | Closed |
| Tuesday | 10:00 PM To 02:00 AM |
| Wednesday | 10:00 PM To 02:00 AM |
| Thursday | Closed |
| Friday | 10:00 PM To 02:00 AM |
| Saturday | 10:00 PM To 02:00 AM |
Floor plan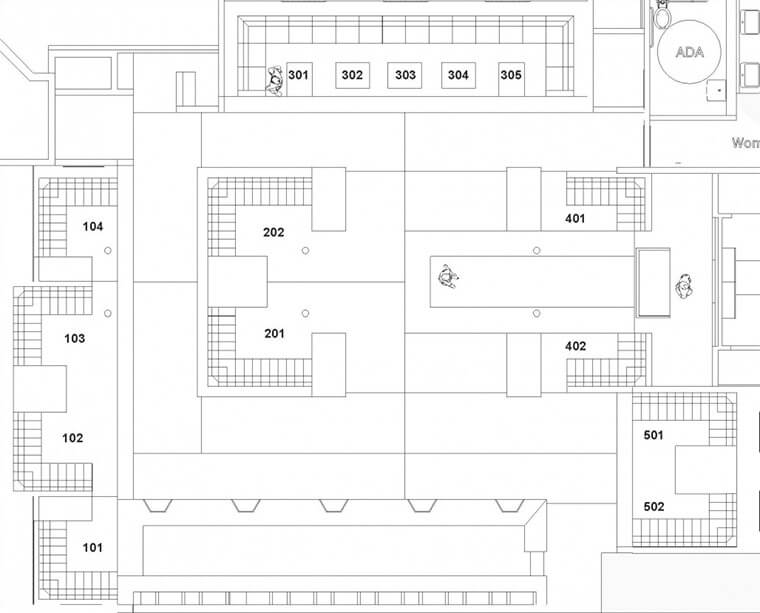 Please get in touch with our nightlife concierge on whatsapp to receive latest table floor plan.
Tea
28.02.2020
Good music, great service from the staff, people nicely dressed and chic. Visited with friends and had a good nght.
WHATSAPP US
For Bookings, Prices and more Infos
Contact Us
For more information please contact us directly
Other Clubs You May Like
Best party hotspots in Los Angeles
Top 40, Hip Hop, Mix of EDM
Mix of nu-disco, deep house, indie
No Clubs Found
See All Clubs