1 Oak
9039 Sunset Blvd, West Hollywood, CA 90069, USA
WHATSAPP US
For Bookings, Prices and more Infos

Book Your VIP Table
Contact your 24/7 Global Nightlife Concierge for last minute booking and further questions.
1 Oak Los Angeles Bottle Service and VIP Table Booking
Built around the impressive design of timeless beauty, great attention to detail, and unmatchable hospitality, the 1 Oak Los Angeles is never going to go out of style. In the highly competitive era of fresh club opening every now & then, the 1 Oak nightclub in LA has managed to run the legacy of its independent operation & high-class clubbing services that make it stand out from the rest. Offering one-of-a-kind experience in Los Angeles, the 1 Oak nightclub brings the most happening New York nightlife scene to life in Los Angeles. Thus, this club has managed to make a strong impression on the clubbers from around the world.
Open just recently, the club has already garnered the interest of the famous A-listers & leading celebrities including Leonardo DiCaprio, Jay-Z,
Rihanna
, Tim Howard, and so more. Be ready to be enthralled by some of the best-in-class clubbing experiences your could ever get in the city!
1 Oak Club Los Angeles Information
What is the address for 1 Oak?
The 1 Oak Los Angeles nightclub is located at the West Hollywood, 9039 Sunset Boulevard, LA.
What is the entry fee for 1 Oak?
1 Oak nightclub in LA does not follow the general admission principle. This is a strictly bottle service club only. Therefore, it is recommended to make your pre-table bookings at the nightclub.
How can I get on the guestlist of 1 Oak?
The guestlist of 1 Oak comprise of high-class A-listers, VIPs, and top celebrities in the town. If you also wish to be the part of the impressive guestlist at 1 Oak, LA, avail our excellent 24/7 concierge services available at your disposal. Reach out to us on WhatsApp or give us a call right away!
How to book a VIP table at 1 Oak Los Angeles?
1 Oak nightclub follows only the bottle services. As such, you can make table bookings in advance for ensuring the ease of enjoying endless clubbing experience. Reach out to us now on WhatsApp or give us a call for making your pre-table bookings.
What is the dress code for 1 Oak?
For guys, the acceptable dress code at the 1 Oak club is collared shirt, jeans, or dress shoes. For girls, it is usually dress to impress for getting entry into the club. Avoid wearing anything that comes under the category of sportswear or casual dressing at one of the
best night clubs in Los Angeles
.
Opening Times
| a | b |
| --- | --- |
| Sunday | Closed |
| Monday | Closed |
| Tuesday | 10:00 PM To 02:00 AM |
| Wednesday | Closed |
| Thursday | 10:00 PM To 02:00 AM |
| Friday | Closed |
| Saturday | 10:00 PM To 02:00 AM |
Floor plan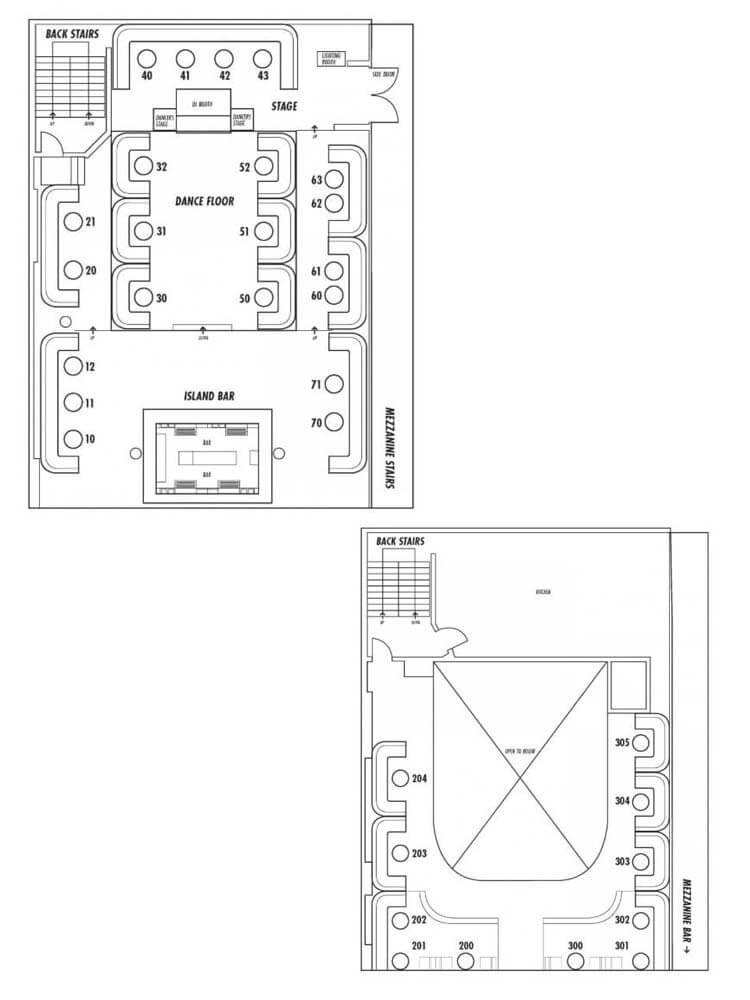 Please get in touch with our nightlife concierge on whatsapp to receive latest table floor plan.
Ada
28.02.2020
1OAk is great and also a celebrity spot. Highly recommend it. It was so fun and great service. Looking forward to come again
Marcus
28.02.2020
One of the best nights I have ever had. Great atmosphere, the music and service, top notch.
WHATSAPP US
For Bookings, Prices and more Infos
Contact Us
For more information please contact us directly
Other Clubs You May Like
Best party hotspots in Los Angeles
Top 40, Hip Hop, Mix of EDM
Mix of nu-disco, deep house, indie
No Clubs Found
See All Clubs