Most Popular Clubs In Barcelona
All the best clubs at one glance.
Parties On 19th October, 2021
The best weekly parties in Barcelona
---
Celebrate the amazing Barcelona nightlife scene in immense style as you get to party all night long in some of the finest nightclubs in Barcelona. Celebrating a special occasion? Need to impress someone? Why not avail our VIP club table booking Barcelona services? We, at Club Bookers Barcelona, offers the best-in-class Barcelona nightclub table booking services for your ease of partying as you like it. Whether you wish to organize a rocking birthday party or a fun hen's night, DJ night, corporate events, or even a special date night –whatever might be the occasion, we are here to guide you throughout. You can hire our private nightlife concierge services right now and we will book your VIP table at clubs like Shoko, Sutton, Catwalk, Bling Bling, Opium, Pacha Barcelona and many others !
Our 24/7 concierge services let you get access to whatever clubbing service you might need along the way. We are your clubbing specialists and offer elite club table bookings Barcelona services in a hassle-free manner. When you avail services from us, choose your desired nightclub and the type of VIP luxury table booking services. Our professional team will then let you know about all the relevant information with respect to Barcelona nightclubs including entry fee, dress code, guestlist, VIP table reservations, address, working hours, and so more.
As most of the high-end, lavish nightclubs in Barcelona require proper table reservations in advance to allow entry, do not miss out the opportunity to be a part of the elite Barcelona nightlife scene. Make the most of your nightlife in Barcelona by exploring some of the most exclusive nightclubs and dancing all your way through the night. We are just a few clicks away from you! Reach out to us now by sending us your query on WhatsApp. You can also give us a call right away to know anything & everything about Barcelona nightclubs experience. Moreover, we are also available on different social media pages including Facebook, Twitter, and Instagram to help you with your query.
Get access to the most lavish and sought-after nightclubs in Barcelona as you get to celebrate your nightlife in grace. We make sure that you get seated to the best Barcelona nightclub VIP tables and have an eventful time with your friends. Help us out in planning your nightlife in Barcelona and be assured of the most memorable clubbing experience of your life! With our professional & highly experienced staff, Club Bookers Barcelona is your one-stop destination to getting in top 10 nightclubs in Barcelona including Opium, Sutton, Shoko, various others! Have a great time!
Birthday or Special Event coming up?
Get in touch with your VIP Nightlife Concierge and plan your party now!
More Info
?>
Thank you for your booking request!
One of our Nightlife Concierges will contact you shortly. To speed up the process please contact us directly on:
+1 347 759-6146
We will provide further details about minimum spend per table, dress code and arrival time.

Also make sure to follow us on social media:

CitypageID:-2665vipcount:-0
Need more VIP services?
Contact us now for: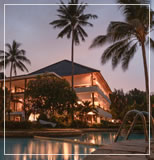 Villas Rentals
Sports Cars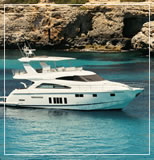 Yachts & Boats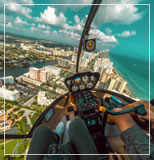 Vip Events & Activities